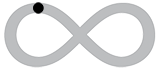 paul glennon
---
DESIGN CONSULTANCY
For the last ten years I have been giving Design Consultancy
to a wide range of organisations. Here are some testimonials from my clients:
The Design Consultancy that Paul gives Reprieve is excellent. First, he supports our in-house designer enhancing our communications, which is vital for putting across the plight of our many indigent clients (on death row, or in secret prisons). Second, he has identified unique opportunities to promote Reprieve to the general public.



Clive Stafford Smith OBE
Director, Reprieve
Paul Glennon is a fantastic creative and he was an absolute pleasure to work with. We commissioned him to design the corporate logo for the Development Finance Bank and we were delighted with the results. His work is insightful and always on brief. I would happily recommend him and would definitely work with him again.

Michael Magee
Director, Development Finance Bank
Working with Paul Glennon was more like collaborating with an artist than employing a designer. He has a deep awareness of current trends in web based media and a fresh an original approach to design. And hanging out is great fun!

David Worthingon
Sculptor, Independent Artist
I offer a wide range of Design Consultancy support from
Brand design to social media and communications (as well as staff training).
Please feel free to contact me if you need help.
07738805778